Meeting in Evreux 27.1.-7.02.2023:
For the second meeting in the two years project "Modern Challenges in Gene Editing by CRISPR" the Erasmus+ team met again for a lab workshop in France. Participants in the European lab workshop were students and teachers from France, Denmark, Germany, Lithuania, Greece, Poland, Slovakia and Czech Republic.
The teaching unit about the topic "CRISPR in-vitro", that was explored in Thisted in September 2022, was evaluated at Lycée Senghor in Évreux, France from 27.01. – 07.02.2023. Background information of the teaching unit were presented by the mentors before the lab workshop started. 19 workgroups conducted the experiment.
The lab workshop was guided by an international mentor team, composed out of students from Lithuania, Greece and France. During the first step of the multiple day lab workshop, we cut the plasmid pBR322 with the restriction enzyme PSTI and thereby we linearised it. Afterwords, a guide-RNA (gRNA) was produced by using an in-vitro transcription.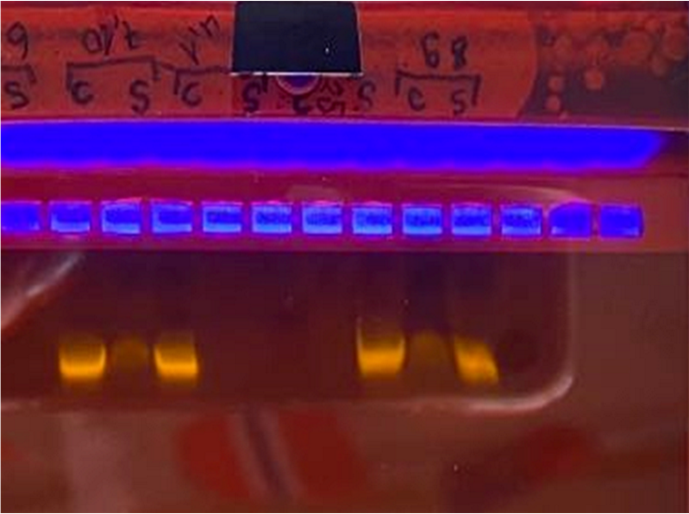 Finally the gRNA and the Nuclease Cas9 were brought together and the CRISPR/Cas9-complex was activated. The linearised plasmid pBR322 was cut by the CRISPR/Cas9-complex. The developed fragments were separated in a gel electrophoresis. Their fragment lengths were estimated by using a calibration line.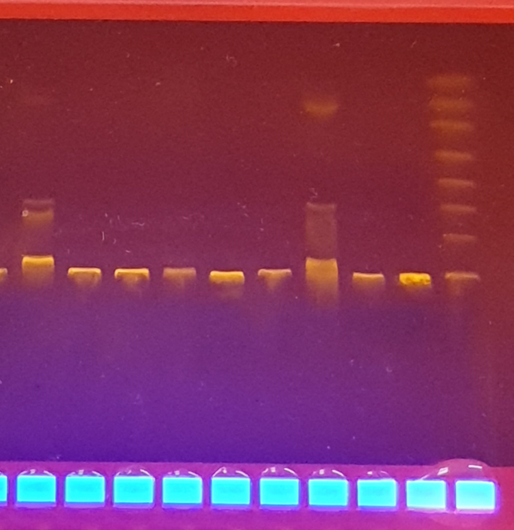 During next third of the project specifity of the CRISPR/Cas9 cut in the linerised plasmid pBR322 will be investigated more preciselyThe determined fragment lengths from the 19 workgroups corresponded more or less with the expected numbers. After the successful lab workshop, we visited famous sights in the Normandy like for example the Jeanne d'Arc museum in Rouen.
A special experience for each student participant was to live in a French host family in which they also got to enjoy the French cuisine.